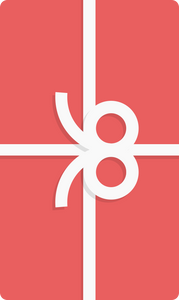 This gift card is for IN-STORE SHOPPING only at our physical Sugarhouse location in Utah. If you would like a gift card for online use instead, click here.
Your friends and family are sure to find something they will love online with a gift card from Dancing Cranes Imports!
For Sending by Mail*:
-Make sure it's being sent to the right shipping address!
-Please allow 3-5 business days to receive product.

For In-Store Pickup:
-The gift card will be on hold at our Sugarhouse location. Be sure to let us know in the notes who is picking it up, be it you or the recipient.
-Can take up to 24 hours to be processed. If needed sooner, please purchase at store.


*We are not held liable for any lost or stolen gift certificates, including being lost in the mail. These gift cards expire in one year and are for IN-STORE use only.